Dacia Sandero Crowned What Car? Car of the Year 2021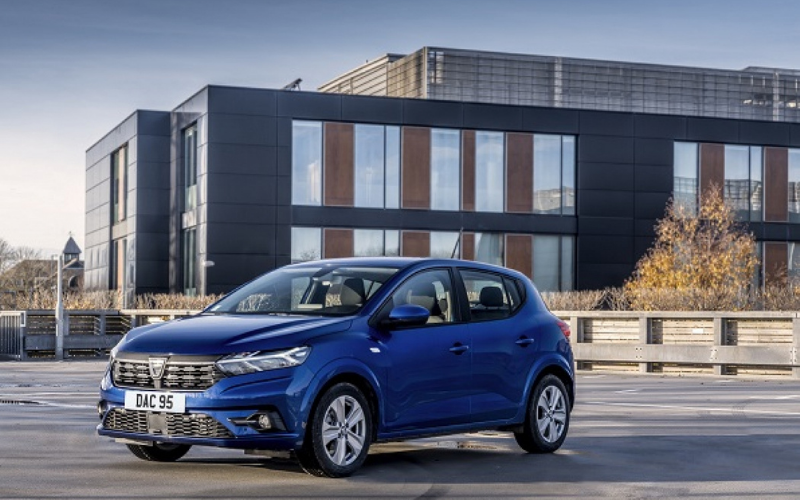 The All-New Dacia Sandero has been named Car of the Year at the 2021 What Car? Awards.
The Sandero beat a number of tough contenders to take the top spot for the most prestigious award at the ceremony and judges praised it for its comfort, practicality and value for money.
Steve Huntingford, Editor at What Car?, said: "The Sandero is comfortable, good to drive, well equipped and very spacious, so it would be well worth considering even if it cost the same as its small car rivals. Except it doesn't, of course. It's an absolute bargain and an outstanding achievement."
Starting at just £7,995, the third generation Sandero is now available to pre-order and is set to go on sale next month. With three trim levels to choose from – Access, Essential and Comfort – customers have a great choice of specification packs to choose from, as well as multiple powertrain options to optimise performance.
Vincent Tourette, Managing Director, Groupe Renault UK, said: "We are incredibly proud to accept such a prestigious award, the 'Car of the Year' title showing how Dacia and the Sandero have gone from strength-to-strength and are now held in high regard for so much more than just affordability. Of course, delivering unrivalled value is at the heart of Dacia, but with the All-New Sandero, it's now complementing this with features and a driving experience that are superior to much more expensive rivals. For the All-New Sandero to win the overall 'Car of the Year' award, especially against such impressive competition, is a real highlight in Dacia's UK success story. We look forward to bringing it to UK customers in the coming weeks."
The Dacia Duster was also recognised at the awards ceremony and took home the Best Buy for Value title.
Commenting on the Duster's success, Steve Huntingford said: "It's hard to believe that Dacia can sell the Duster for so little. Go for our favourite 130bhp turbocharged petrol engine and it's capable of tackling both city streets and motorways without any trouble while keeping running costs sensible. Plus, the interior feels well put together, and our recommended Comfort trim comes with niceties such as cruise control and a feature-packed touchscreen infotainment system."
The rugged SUV sports a striking exterior design and superb technology to make family life easier.
These awards mark a great start to the new year for Dacia and, with the Sandero going on sale in February, it won't be long until we see the Car of the Year driving along UK roads.
If you're interested in the All-New Dacia Sandero or Duster, call us today or enquire online.
Enquire today about the All-New Sandero