Does the Mazda 2 drive as well as it looks?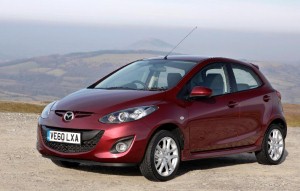 Vehicles often don't drive as well as they look, but this is not the case with the Mazda 2 Activematic, according to one reviewer.

According to Honest John, the vehicle has recently received a revamp, with all engines now achieving Euro 5 standards and emitting between 119g/km and 146g/km.

The writer compared the model to the Ford Fiesta, but argued that it is "delightful" and "a great looking little car".

Despite its appearance, the Mazda 2 offers a spacious interior, with enough room for five people and baggage, while it handles well on the road compared with its rival models.

"All too often a small automatic either comes as an automated manual or as a CVT with all the fun of driving it extracted like an unpleasant encounter with a dentist, but [the Mazda 2] goes and handles as well as it looks," the writer observed.

The Mazda 2 has received praise elsewhere, with Top Gear noting its "unpretentious character" and the fact that it may "outlast a few overdone mock-retro rivals".