Drivers urged to carry out checks on used cars as crime week gets underway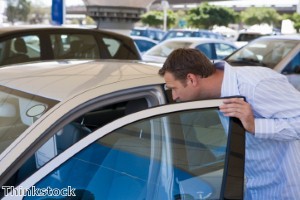 Posted by Sebastian Turkenburg

As National Car Crime Awareness Week gets underway, motorists are being urged to carry out checks on second hand vehicles before committing to buy.

The Finance and Leasing Association (FLA) is calling on used car buyers to be savvy when it comes to investing in a car to ensure their own safety and the mechanical safety of the vehicle they plan to buy.

Auto checks can reveal issues such as outstanding finance or that the car had previously been written off.

"If you're going to spend money on a car it makes sense to check its history, just as you would get a survey before buying a house," commented Paul Harrison, head of motor finance at the FLA.

The organisation cites findings by What Car? as showing that 60 per cent of motorists do not carry out vehicle checks before purchasing a used car.

Vehicle information firm HPI has teamed up with the FLA to promote the importance of vehicle checks after findings highlighted one in four used cars it checks have outstanding finance.