Drivers urged to look past prices on used car checks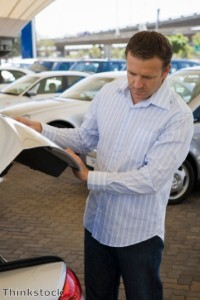 Posted by Louise Clark

Drivers planning to purchase a used vehicle should not always opt for the cheapest security check on second hand vehicles, it has been suggested.

Motoring expert and used car specialist Matt Sangar is urging motorists to conduct a thorough background check on any vehicle they plan to buy, as 60 per cent currently fail to do so, findings by What Car? have shown.

"When buying a history check, make sure you check what's included," the used car editor advised.

He added that cheap checks may seem better value, but they could fail to include vital elements that give a better overall picture of an auto's history.

The best checks will provide details such as how many owners the car has had, whether it has been officially exported or previously written off. The check can also highlight outstanding finance, which has shown to be an issue in up to a quarter of second hand vehicles.

Mr Sangar's comments come as National Car Crime Awareness Week gets underway.

What Car? has backed up calls by the Finance and Leasing Association for motorists to conduct rigorous checks on used cars.