Electric used cars 'must have batteries sold with vehicle, not leased'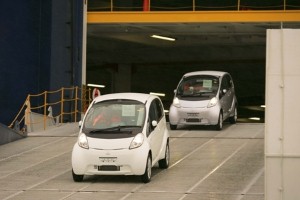 Posted by Louise Clark

With some car makers proposing to lease out electric vehicle batteries when the cars go mainstream, one valuation firm has said it cannot gauge the worth of vehicles if such a scheme comes into place.

Used cars pricing specialist CAP has said that leasing batteries in this way would make it difficult to value second-hand electric cars, as confusion is likely to arise about who owns what part.

Speaking at the Sunderland International Automotive Conference, Martin Ward of CAP's monitoring team, said: "If the vehicle is written off in an accident, what proportion of the insurance goes to who? There are so many ifs, buts and maybes about EVs at the moment but this is one area CAP feels strongly about."

Despite the initial confusion, CAP has said it has spoken with the British Vehicle and Leasing Association, which agrees that those buying used cars should have the batteries sold as part of the vehicle.

At the same event, kerbside charging company Elektromotive revealed it has already installed 400 UK charging points in Britain for EVs to use.