Firm offers advice on buying road legal used cars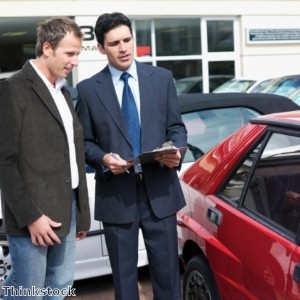 Posted by Sebastian Turkenburg

Motorists looking for a second-hand car have been given a number of pointers to follow to ensure the vehicle they buy is road legal.

Auto information firm HPI has issued tips for motorists planning to buy a used car to coincide with Car Crime Awareness Week, which ran between May 17th and 23rd.

Among the pointers is to have checks carried out before buying a second-hand vehicle to make sure the model has not been stolen to order.

Such checks can also uncover outstanding finance on vehicles, which could mean buyers risk losing the car and the money they paid for it.

It is also worth finding out whether the vehicle has been written off or had its mileage clocked before making a purchase, the firm advises.

"Car Crime Awareness Week serves as a great reminder of the risks used car buyers face and the need to protect themselves from unscrupulous sellers," commented Nicola Johnson, consumer services manager for HPI.

The Finance and Leasing Association has also spoken out as part of the crime awareness event to urge drivers not to gamble when it comes to buying a used car.