Ford and Google attempting to transform vehicle dashboards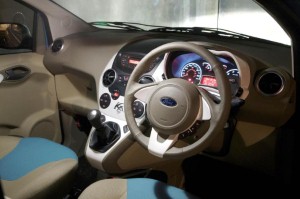 Car maker Ford and technology giant Google are both aiming to develop technology that will transform the traditional dashboard.

They plan to make use of hand gestures to control aspects of the driving experience, such as the windscreen wipers, air conditioning, sunroof and windows, rather than the traditional buttons that have been responsible for these in years gone by.

Any vehicles featuring the technology would use in-car cameras to detect the movement of the driver, according to a patents filed by Google and Ford.

The filings reveal how swipe gestures could be used to lower or raise a window and that a flick of the fingers near the steering wheel could become the trigger to turn on windscreen wipers or indicators.

Google has claimed that the gesture-recognition technology will come into its own when drivers need to steer and engage a function in their vehicle.

Their patent said: "While a user is manoeuvring a vehicle, the user may wish to perform a number of additional functions, such as navigating to a destination, changing the temperature in the vehicle, or changing the volume of music playing in the vehicle."

Ford's patent adds an extra element to the technology, as its system will obtain information about the driver's inventiveness and determine whether the movements were intended to control the vehicle's functions.