Ford commercial vehicles win big at 2013 TVD Awards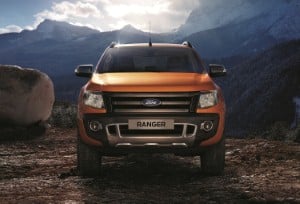 American vehicle manufacturer Ford is celebrating after picking up two prestigious gongs at the 2013 Trade Van Driver (TVD) Awards.

Both the Ford Transit Custom and the new Ford Ranger pick-up were the big winners at the awards ceremony, which is hosted to highlight the manufacturers and employees who strive to offer the best solution to retail van buyers.

For one, the Ford Transit Custom was presented with the Best Medium Van feat after judges at this year's TVD were taken aback by how Ford delivered "a quantum leap forward" for the vehicle when compared to its predecessor.

There was also special mention given about the new Ford Transit Custom's more fuel-efficient line-up, as well as the motor's intelligent design and the introduction of such advanced vehicle technology strategies as SYNC – Ford's in-car connectivity system.

Meanwhile, the all-new Ford Ranger was honoured with the Best 4x4 Truck prize at the 2013 TVD Awards. The judging panel was particularly impressed with the variety of vehicles that makes up this particular range.

The pick-up's robust appearance was also highly commended, as was its car-like driving ability and its phenomenal capacity to cope with even the roughest of terrains.

Commenting on Ford's tremendous double feat, Andy Barratt, the sales director at Ford, said: "The awards for Ford's exciting commercial vehicle range keep on coming. We're delighted with Transit Custom's very healthy sales start, contributing to Ford's overall 21 per cent share of the UK commercial vehicle market for the year to date.

"The Ranger continues to sell remarkably well having nearly doubled its presence in the pick-up segment to 16.6 per cent so far this year, compared with 2012."

The past 12 months have been extremely successful for the Ford commercial vehicle brand, seeing as though the Ford Transit Custom and new Ford Ranger have picked up 15 awards over this period between them.

As well as the trophies at the 2013 TVD Awards, the Transit Custom has also won the illustrious International Van of the Year 2013 title and the Ford Ranger has been honoured with the 2013 International Pick-up Award.