Ford Fiesta drivers among those urged to maintain vehicles?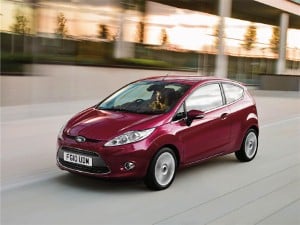 Posted by Louise Clark

Millions of drivers are being urged not to forgo essential vehicle maintenance to save money.

Many drivers of used Ford Fiesta or Focus models may be among those looking to cut costs, as the manufacturer has discovered 15 per cent of motorists have put off routine servicing during the difficult financial climate.

Additionally, its study showed that a fifth of drivers have no breakdown cover, despite findings by Which? highlighting that one in six drivers will have at least one breakdown every year.

Mike Weatherston, group service marketing manager at Hendy Ford, commented: "It's a story we hear often but while trying to avoid the cost, many of these drivers could regret skipping basic maintenance and roadside cover."

Meanwhile, a study last year by vehicle valuation firm Glass's highlighted that almost half of drivers had postponed expenditure of their car to save money.