New and used car drivers 'should check policies for road rage cover'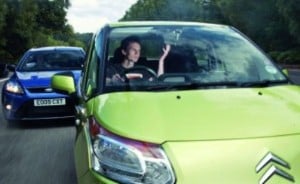 Drivers concerned about road rage incidents should check their insurance policies to see whether they are covered for the effects of such situations, a financial research company has suggested.

A study by Defaqto has revealed that motorists aged 55 and over are the most concerned about road rage and car jacking issues when compared to drivers of other ages.

The firm states that some insurers offer cover for medical expenses and hospitalisation, while others cover the cost of counselling or dental treatment.

However, some policies will have exclusions.

"Although there are varying levels of benefits and cover provided following a car jacking or road rage incident, always be aware of the policy exclusions applicable for these covers," said Mike Powell, insight analyst for general insurance at Defaqto.

New and used car drivers can follow tips from Safer Motoring UK to avoid road rage incidents. Guidelines include keeping a good distance from the car in front and avoiding eye contact with irate drivers.