Used car drivers 'should consider safety when opting for part-worn tyres'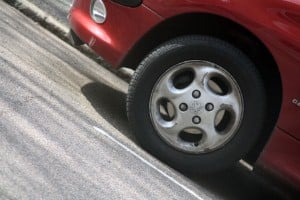 Posted by Sebastian Turkenburg

Motorists are being urged to ensure their tyres are safe when opting for part-worns.

Used car drivers might be considering investing in second-hand tyres to save money in the difficult financial climate, but they should be on their guard, TyreSafe has advised.

The organisation suggests that tyres do not always meet safety standards that are required legally, with a recent investigation by Birmingham city council showing that nine in ten part-worn tyres examined did not meet set legal standards.

"Although guidelines do exist about the condition of tyres being sold as part-worns, they are clearly not being adhered to by all traders," warned Stuart Jackson, chairman of TyreSafe.

Earlier this year the organisation found that more than one in ten drivers is now more likely to buy part-worn tyres than they were 12 months ago. It warned that opting for the tyres could be a false economy in the long run.