Ford Focus RS500 to join heritage collection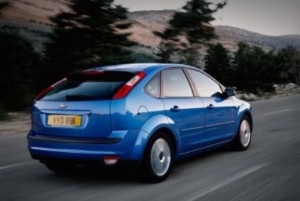 Ford's fastest selling performance model is set to join other iconic cars in the firm's heritage collection.

The Ford Focus RS500 was initially limited to 500 retail units and 12 demonstration models, and just 101 right-hand versions were produced in the UK.

Motorists snapped up the limited edition car within days of its launch and now the very first right-hand model, PR001, will be added to Ford's heritage collection in Dagenham, Essex.

The car will sit alongside other rare Ford models, such as the RS200 and the 2005 Ford GT supercar.

Ford corporate affairs manager Brian Bennett said the RS500 was an "obvious choice" for the collection since it is "a future classic".

"The heritage collection is the largest collection of roadworthy historic Ford vehicles in the UK and includes some of the industry's most famous vehicles such as the Ford Model T and the Ford Cortina," Mr Bennett commented.

In related news, last week saw Ford announced the release of the new 2011 Mondeo, featuring high-efficiency powertrains and a new design.