Green cars 'have become more efficient'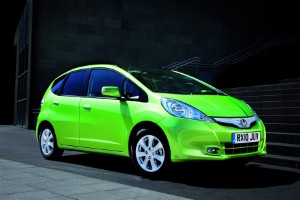 Emissions from class-leading green cars have dropped by over a fifth in the last four years.

According to the Green Car Guide, carbon dioxide emissions have fallen 21 per cent for more environmental models, compared to 13 per cent among all cars.

Founder and editor Paul Clarke said that the statistics show how green cars have become more efficient over a shorter period of time.

The average emissions level of class-leading models stood at 131.1 g/km in October 2006, compared to the current figure of 102.8 g/km.

"The Paris Motor Show is indicating that all manufacturers are now taking the issue of green cars very seriously. The next challenge is the transition from low-carbon cars to ultra-low-carbon cars that are also great to drive and affordable," Mr Clarke commented.

In related news, Ford confirmed last month that it will offer five new hybrid electric vehicles to European customers by 2013, including an adaptation of the popular C-MAX model.