History checks 'vital when buying a used car'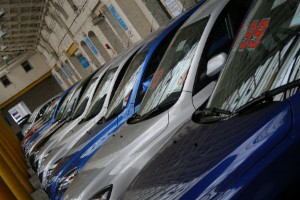 A vehicle information firm is urging motorists to always carry out checks when buying a second-hand vehicle.

HPI is raising awareness of vehicle cloning; a crime under which an offender will sell a vehicle on after covering up its past identity to unsuspecting used car buyers.

Carrying out a history check on a used car is vital, the company suggests, as this can uncover fakes or vehicles that still have outstanding finance.

"There are several simple steps used car buyers can take to protect themselves from the risk of clones," commented Nicola Johnson, Consumer Services Manager for HPI, who warned that criminals are using ever-more sophisticated methods to clone vehicles.

To help reduce a buyer's chances of falling prey to unscrupulous seller, the firm advises that consumers always view vehicles for sale at the registered seller's address and beware of vehicles with prices that seem too good to be true.

Checks can also uncover whether a vehicle has been stolen and potentially help identify if the mileage has been clocked.