How to stay calm before your driving test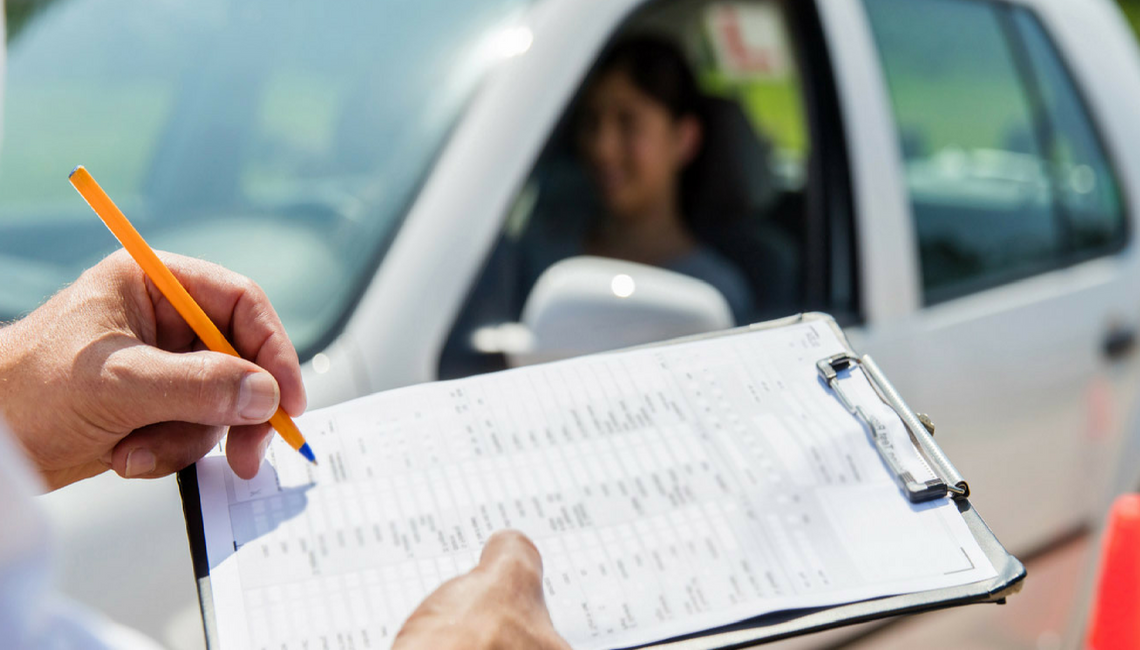 Your driving test feels like a big deal when the time comes to it and there is often a lot of pressure on passing first time. While it doesn't really matter how many times it takes you to pass, there is nothing stopping you from passing first time with a little preparation!
Below we have listed our top 10 tips for reducing stress and staying calm before and during your test; have a read through, take a deep breath and know that you've got this!
You don't have to be perfect
This is the most important point to remember – even if you make a mistake on the test, there is a high likelihood that it's only a minor error and you can have up to 15 minors! Forget about it and move on; don't let worrying about your last mistake distract you into making another one.
Keep it a secret
It's hard enough dealing with your own emotions without adding worrying about other peoples to the pile. Tell people you need to tell or want to tell but keeping it quiet takes some of the pressure off! If things don't go quite to plan then people never need to know.
Arrive 15 minutes early
Plan your trip to the test centre in good time, you don't want to be rushing to the test centre as it will make you even more stressed before you start. At the same time, if you arrive too early there's nothing to do but overthink things which you want to avoid.
Ask your instructor for a mock test
The driving test seems daunting but in actual fact there are only a limited number of things that you'll be asked to do and all can be practised beforehand. Get your instructor to take you on a practice run in the area that you'll actually be taking your test in. Take note of any special speed limit zones and try out your manoeuvres along the roads that may come up in the real thing.
Take time to prepare yourself on the day
Make sure you've had a good sleep the night before (although if the stress is keeping you awake, don't then panic further!) and have some proper food in your system. Food might be the last thing on your mind but having a good meal the night before and a decent breakfast will give you more energy on the day. Stick to healthy foods that you might eat most days, your body will be used to these and you won't be worried about upsetting your stomach.
Have a think about what to wear
This might sound silly but wearing something you feel good in will give you a little boost of confidence which can help during your test. Aim for something smart but comfortable, as wearing something that isn't your everyday outfit will help you stay a bit more alert but make sure it won't get in the way of your driving. If you want to wear certain shoes to your test be sure to have worn them to some lessons beforehand to know how they feel.
Go to the loo at the test centre
Not only is it something to keep you busy at the test centre and will stop you overthinking but it also is one less thing to worry about during the test!
Plan the time of your test to suit you
If you're the kind of person who will be stressing about the test all morning if it's later in the day then book one of the earlier slots. On the other hand, if you normally only drag yourself out of bed at midday then book one in the afternoon when you know you'll be more alert. Follow your normal routine where possible to make sure you feel as in control as possible.
Get into good habits
Make sure you get used to checking your mirrors and seat position when you get into a car each time. This is one of the first things the examiner will mark you for so make sure you know where you need everything to be. Get your instructor to take you along new routes with new challenges even if they're not in the test area; practice staying calm behind the wheel and know how to deal with any mistakes safely.
Don't overthink it
If your test is in the afternoon, don't let yourself just sit around thinking about it for the whole day. Keep yourself busy, try to follow your normal routine if it will calm you or meet up with a friend to keep yourself distracted and positive, even watching some YouTube videos of your favourite channel can work! If you've have a good day up to your test, you'll feel better about it when the time does come.
Good Luck!