Hyundai 'pleasing Britain's drivers'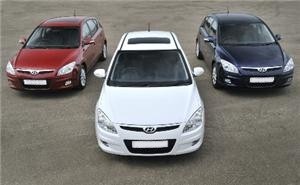 Posted by Craig Slater

Auto Express has announced the winners of its Driver Power Top 100 survey.

The Hyundai i30 has taken the number one spot in the driver satisfaction poll carried out by the UK's best-selling weekly car magazine.

23,000 people voted in the poll that is generally recognised as the definitive guide to car reliability and satisfaction in the UK.

Car dealers noting an upturn in the brand's sales will hardly be surprised by the manufacturer's jump from 18th to sixth in the survey's overall manufacturer rankings.

David Johns, the editor-in-chief of Auto Express, offered his congratulations to the company describing it as a huge breakthrough.

Mr Johns said: "Over the years, owners have told us how reliable their cars are and what good value they are too."

Hyundai is the fifth largest car manufacturer in the world. The company began vehicle assembly in the 1960s having been established as a vehicle repair shop in 1947.