Iveco gears up to showcase new products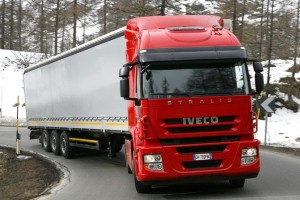 Commercial vehicle manufacturer Iveco has confirmed it is to offer a number of its latest new technologies at this year's IAA Hanover show.

The event, which runs from September 23rd to 30th, will see the company showcase the latest developments it has made to promote eco-friendliness.

Vehicles on show will include the zero-emission EcoDaily Electric van, as well as the hybrid Citelis.

A medium and long-distance section of the company's stand will highlight the versatility of flagship model the Stralis, where a high-productivity version will be on show.

The new model has been designed to "make a major contribution to the sustainability of road transport," Iveco claims, adding that the technological advances made on the model help to improve performance while reducing fuel consumption and keeping emissions to a minimum.

Earlier this month the senior vice-president of medium and heavy commercial vehicle platforms at Iveco, Sam Burman, outlined the need for scientifically based technical regulations to help set the future path for reducing CO2 emissions from road transport vehicles.