May saw spike in new car registrations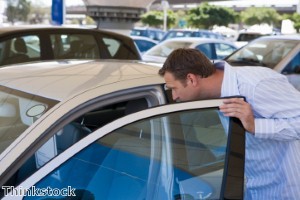 Posted by Craig Salter

A spike in registrations of new vehicles was seen last month, statistics have shown.

The latest findings by the Society of Motor Manufacturers and Traders (SMMT) highlight a rise of 13.5 per cent in registrations of new cars during May.

Additionally, fleet and private market registrations also climbed by 16 per cent and 12.3 per cent respectively.

Paul Everitt, SMMT chief executive, commented: "May was another good month for the UK new car market, although we expect the coming months to be extremely challenging."

The organisation has said that by the end of the year, it expects to see a slight dip in total new car registrations as a result of the scrappage scheme coming to an end.

According to earlier figures published by the SMMT, a total of 395,499 new vehicles were registered through the scrappage scheme.

Mr Everitt went on to call for the upcoming budget to promote consumer and business confidence and maintain the economic recovery.