Mazda 6 wins Best Estate Car 2010 title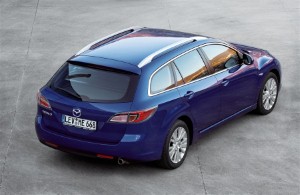 Posted by Craig Salter

Mazda's 6 model has been rewarded for its innovative and practical nature.

The Mazda 6 has scooped the title of Best Estate Car 2010 at the Fleet World Honours, combining versatility with driver appeal.

Judges commented that the manufacturer is continuing to enhance its reputation for building attractive and stylish vehicles, with chairman of judges Steve Moody adding that the vehicle "features all the clever touches we have come to expect from Mazda, converting from a five-seater into a load-lugger in a matter of seconds".

The exact model to win the accolade was Mazda's 6 2.2-litre Diesel Estate TS2 163ps manual vehicle, which is priced at £20,559 on-the-road.

Fleet and remarketing director for Mazda UK Peter Albion described the model as combining practicality with sporty appeal.

Earlier this month, the manufacturer revealed it has completely restyled the Mazda 6, which now boasts a made over front and rear and new silver-backed headlights.