Mazda 'to meet fleet demand quickly'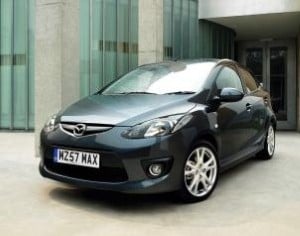 Fleet managers looking to invest in Mazda models could be interested to learn that the manufacturer has slashed its order delivery times.

Business workers taking an interest in the economical Mazda 2 or the sporty Mazda 3 should note that while some companies are currently taking an average of 12-14 weeks to satisfy fleet orders, Mazda can do so in ten to 14 days.

Order times at some firms are already stretching into the middle of 2011, said Peter Allibon, Mazda fleet and remarketing director.

"Some manufacturers will not be able to deliver new cars in March, when the new registration plate is introduced, because they have such long lead times, but Mazda will be able to meet demand," Mr Allibon said.

He noted that the 109ps 1.6-litre diesel is currently the most popular Mazda 3 model among fleet managers, while the multi award-winning Mazda 6 is also a regular choice.

Meanwhile, last month saw Mazda unveil an automatic version of the compact Mazda 2, expanding the upgraded range to nine models.