Mazda unveils upgraded range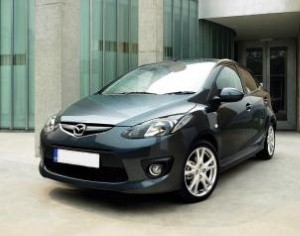 Mazda has released a "significantly upgraded" Mazda2 model range in the UK.

Featuring nine three and five-door hatchbacks, the range includes a new, 1.5-litre automatic model and a sporty Tamura model.

The range boasts improved comfort through new interior features, while handling and ride quality have also been refined.

Meanwhile, the Mazda2 retains its bold design features and includes newly designed front fog lamp bezels and wheels.

Mazda UK sales director Mark Cameron said: "[Our engineers] have developed a revised rear suspension which provides superior ride comfort while also making the rear of the car feel more planted on the tarmac, even on the bumpiest of UK roads."

He added that the Mazda2 accounts for a quarter of Mazda sales in Britain.

The new automatic car is the manufacturer's smallest model and is expected to make up around eight per cent of Mazda2 sales next year.

In related news, the upgraded Mazda2 was unveiled at the Paris Motor Show last month.