New car drivers 'can save on insurance after passing test'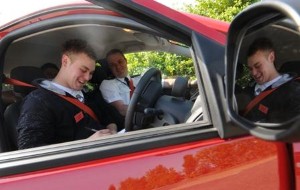 Posted by Sebastian Turkenburg

Young drivers having recently passed their test may be looking for ways to save money on their motoring costs in the difficult financial climate.

As the driving test celebrates its 75th birthday, comparison site Confused.com suggests that the exam is a rite of passage for any motorist, but the cost of driving today can be difficult to maintain.

Those motorists looking to invest in their first new car are urged by the site to go for a small engine runabout in which to amass experience, with the Ford Ka offering the lowest car insurance premium on average for young motorists.

Meanwhile, opting for third party, fire and theft cover might be the cheapest option for drivers whose vehicle is of low value.

The firm also advises newly-qualified drivers to go for the Pass Plus course to save hundreds of pounds on their cover every year.

In related news, What Car? Driving School has called for the driving test to be overhauled to include experience of motorways.