New C-MAX models from Ford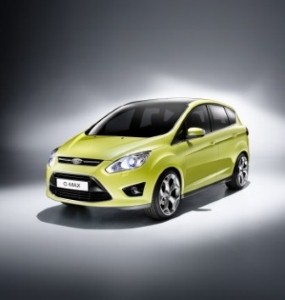 Ford has released two new models packed with a number of infotainment features.

The Ford C-MAX and Grand C-MAX include Bluetooth, USB connectivity, digital radio and next generation navigation systems.

Equipped with six speakers and a twin-antenna aerial system, the new cars are the first within the Ford range to boast digital radio as standard across all models.

According to the manufacturer, the features could make the vehicles appealing to families.

Mark Simpson, marketing director at Ford of Britain, said: "The C-MAX has evolved to offer the family maximum flexibility, convenience and comfort.

"These smart new audio, mobile and navigation systems will enhance the driver and passenger experience."

Other features include a rear view camera and SD card-based optional navigation system.

Both the Ford C-MAX and Ford Grand C-MAX are on sale now.

In related news, Monday (November 15th) saw the release of Ford's latest Mondeo range, featuring a high-tech 1.6-litre direct injection turbo petrol EcoBoost engine.