New car buyers 'should stick to scrupulous dealerships'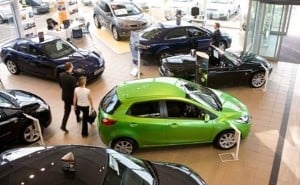 Posted by Craig Salter

Motorists who visit car dealerships are being urged to make sure they receive all the information they need to work out their finances.

Consumer group Which? is calling on drivers not to accept anything short of the most thorough service when it comes to looking for a new car on finance.

The call follows findings that not all showrooms scrupulously provide buyers with information on how much total interest they would pay on a finance deal.

"When you take out a mortgage, the bank or building society has to clearly state APR rates up front and explain terms and conditions fully. We think car finance deals should be conducted in the same way," commented Peter Vicary-Smith, chief executive of Which?

He added that dealerships should provide new car buyers with all the information they need and advised motorists to only use the showrooms that meet their needs in this way.

Figures recently released by the Finance and Leasing Association have shown consumers are still affected by the credit crunch and have adopted a cautious approach to taking out credit.