New car drivers 'could claim on insurance for pothole damage'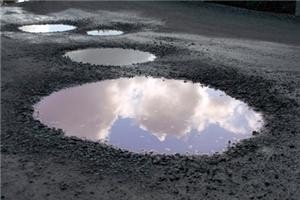 Posted by Craig Salter

Motorists who have to shell out for repairs to their vehicles after coming into contact with a pothole are being advised they could potentially recoup some of the cost from their motor insurance policies.

Independent research company Defaqto has urged to check their policies to see whether they are covered for accidental damage, which could extend to potholes and mean new car drivers could recover some of their outlay.

"Many motorists don't examine the policy features carefully when they take out their motor insurance," commented Mike Powell, insight analyst at Defaqto, who advised drivers to look at the features and exclusions of their policy.

Drivers may find there are exclusions on the grounds of wear and tear if potholes have been driven over for long periods of time and might need to weigh up their options if recouping the costs would mean they lose their no claims bonus.

Potholes can damage a car's suspension system as well as result in tyre problems such as punctures.