New car drivers forgetting their glasses?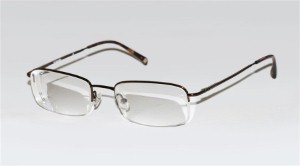 Posted by Sebastian Turkenburg

Motorists who had to wear glasses to pass the eyesight test during their practical driving exam are being reminded they must continue to wear them at all times when driving.

Drivers who have passed their test and are looking to invest in new cars could help keep their motor undamaged by ensuring they wear their glasses or contacts when on the road.

Research by YouGov on behalf of Auto Windscreens has shown one in five drivers who need to wear glasses have failed to do so while driving.

As well as the safety implications, new car drivers could find they damage their vehicle or others' while risking a £1,000 fine and three penalty points.

Nigel Davies, Auto Windscreens sales and marketing director, urged motorists to have their eyes tested at least every two years.

"By doing so, you can be confident you are driving safely and legally and not putting your own life, your passengers' or other road users' lives at risk," he said.

The law states that drivers who had to wear glasses or lenses to pass the number plate test must always wear them when driving.