New car drivers urged to check tyre tread depth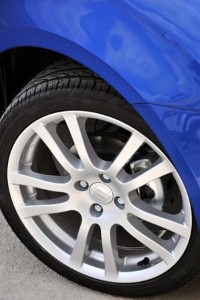 Posted by Sebastian Turkenburg

With summer fast approaching, many drivers might be ensuring their vehicle gets a spring clean to look the part during the warmer months.

But a study has shown that many motorists are failing to make sure their vital vehicle parts are not weathered by the harsh winter conditions, with new car drivers potentially being among more than half of motorists who fail to check their tyre tread monthly.

The study by online tyre retailer mytyres.co.uk has shown that more than half of motorists have not made sure their tyre tread depth is adequate in the past month, while less than a third said they had checked their spare tyre.

However, more than 80 per cent of drivers said they have their car cleaned regularly.

In fact, the spare tyre was found to be the most neglected vehicle component.

"Whilst it is not illegal to have a spare below the legal 1.6 millimetre tread depth, it does become illegal the moment it is fitted to the car. A regular check of the spare takes but a few minutes and could save a lot of problems should motorists suffer a puncture," a spokesman for the firm advised.

Last month, mytyres.co.uk urged motorists to choose the detergents they use to clean their vehicle carefully to avoid the possibility of damage.