New car owners increasingly carrying out DIY servicing?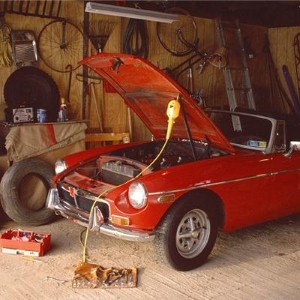 Posted by Sebastian Turkenburg

A third of motorists now conduct their own vehicle servicing, a study has shown.

Findings by automotive repairs firm Kwik-Fit have highlighted that 35 per cent of drivers have serviced their own auto because of the credit crunch, although new car owners are the most unsure of being able to do a good job.

Among the results was that vehicle owners of cars aged over 11 are more likely to be confident they can carry out the work compared with those drivers whose new cars are aged under two, who are least confident.

David White, customer services director at Kwik-Fit, commented: "Modern cars are increasingly reliant on computer technology so there are fewer tasks under the bonnet suitable for an amateur enthusiast as they won't have the necessary equipment."

He went on to urge consumers to opt for a proper service from time to time as this could pick up faults and cover areas too complicated for most DIY motorists to understand.

Drivers can conduct a number of checks on their vehicles safely, including ensuring tyres are clean and undamaged, making sure lights are working and ensuring they know where their auto's jacking points are.