New car production up 44%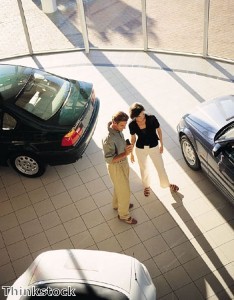 Posted by Sebastian Turkenburg

The UK's most recent car production figures have shown positive results within the automotive industry.

Despite the ongoing difficult financial climate, figure from the Society of Motor Manufacturers and Traders (SMMT) highlight that demand for new cars is still strong in Britain, as car production rose 44 per cent last month.

For the year to date, car production has risen by almost 65 per cent, the findings show.

Commercial vehicle production also rose by more than 40 per cent in April and is up by 44.3 per cent for the first quarter of 2010.

Chief executive of the SMMT Paul Everitt said the figures reflect a good start to the second quarter of the year.

"A number of UK product launches and the introduction of new technologies are helping to sustain demand despite an expected slowdown following the end of the scrappage scheme," he commented.

Mr Everitt added that the positive findings indicate a strengthening economy and improved levels of consumer confidence.

Earlier this month the SMMT forecast that European automotive production will hit pre-recession highs by 2014.