'New cars are easier to drive but traffic levels require greater skill'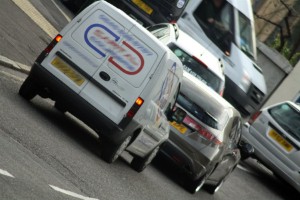 Posted by Craig Salter

Modern cars may be easier to drive than their predecessors, but motorists are being urged to continually improve their skills to stay safe on the roads.

With the 75th anniversary of the introduction of the driving test in the UK in sight, the Institute of Advanced Motorists (IAM) is calling on road users to improve their skills in line with the tougher motoring conditions.

Peter Rodger, IAM chief examiner, said that new cars are becoming easier to drive thanks to improved brakes and suspension systems, as well as the addition of power steering, but traffic outside the vehicle has increased and become more complex.

"There are more cars on the road than ever before and the driving environment is becoming more complicated," he said.

Mr Rodger went on to say that the driving test has changed little over the years and as such, there is a gap in driving standards that needs to be filled.

The IAM has suggested a rural road element be added to the test because these streets are where most road fatalities occur.

Motorists can improve their skills by taking the Pass Plus course, which can also help them receive lower quotes on their car insurance.