New Ford Focus engine 'tuned for best acoustics'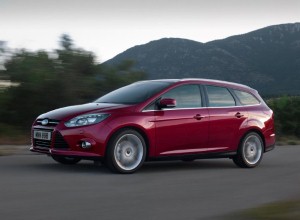 The all-new Ford Focus features engine technology that has been acoustically tuned for a satisfying driver experience.

According to the manufacturer, the 1.6-litre EcoBoost engine present in the new model is among the most technologically advanced currently in production, featuring low-inertia turbo, high-pressure direct injection and twin independent variable cam timing.

Despite these features allowing the new Focus to compete with larger vehicles in terms of performance, they also require that the engine's natural voice is tuned using a sound symposer, which filters out less pleasing frequencies.

Ford engineer Ralf Heinrichs said: "Engine noise should never become intrusive. Our sound symposer only contributes at high acceleration and even at motorway speeds the engine noise is never intrusive."

He added that the engine responds best at frequencies between 250 to 450Hz.

The new Ford Focus will go on display at the Debenhams store at Thurrock Retail Park in Essex on Thursday (February 17th) for four days.