New Ford Focus to hit dealerships in March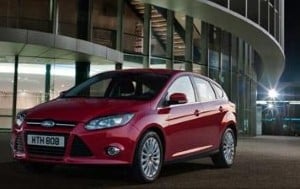 The all-new Ford Focus will go on sale in showrooms across the UK within six weeks.

According to the manufacturer, the car will be available in a choice of five-door sporty hatchback or stylish estate.

The Ford Focus range has sold 1.8 million units in the UK since its launch in 1998, and has become a favourite among motorists for its comfort, reliability and economy.

Updated with streamlined design features and ECOnetic technology that minimises CO2 emissions, the model now boasts such functions as a lane departure warning system, traffic sign recognition and automatic high beam headlamps.

Stephen T Odell, chairman and chief executive at Ford of Europe, said the firm is "very excited" to introduce the new Focus to the UK market.

"With its desirable combination of dynamic design, outstanding driver appeal, unmatched technology and impressive fuel economy, we believe that the new car will not only delight our existing customers but also expand the appeal of the Focus brand," Mr Odell added.

The Ford Focus has been tested at the company's Dunton research and engineering centre, where it withstood temperatures of between 55 and minus 40C.