New Mazda benefits from facelift that 'goes deeper than the cosmetic'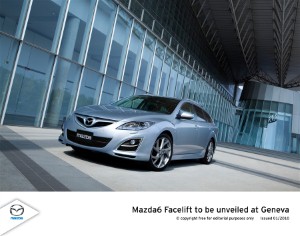 Posted by Craig Salter

The new Mazda6 offers more than meets the eye, the manufacturer has suggested.

According to the firm, the new Mazda has been given a facelift that goes deeper than its exterior appearance.

The range boasts a more aggressive style and stand-out looks but has also been fitted with engines that offer greater benefits in terms of steering, suspension and CO2 emissions.

Mazda's sales director Mark Cameron commented: "The upgraded Mazda6 has been given a makeover that is much more than a cosmetic exercise.

"Dynamic and engaging driving characteristics have also played a big part in the success of Mazda6 and they remain at the heart of the new model."

Priced from £16,995 to £23,445, the range now consists of 12 hatchback and seven estate models with three petrol and three diesel engines.

In related news, the firm recently announced it has seen its sales rise in 14 European countries.