'New Peugeot 207 benefits from diesel engine and 6-speed gearbox'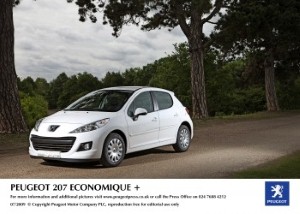 Posted by Craig Salter

Britons thinking of investing in the new 207 from Peugeot will find the firm has made some changes to the model.

The new Peugeot is now being fitted with a six-speed gearbox to replace the five-speed option and a new Euro 5 HDi diesel engine is being introduced.

Peugeot has announced the 207 Sport HDi 110 hatchback and SW Sport and Outdoor HDi 110 models will now be replaced by the new versions, which will offer benefits over the former vehicles, such as a reduction in greenhouse gases.

The engine has been redesigned to achieve "increased performance in terms of driveability and responsiveness, as well as quieter operation, while at the same time reducing CO2 emissions".

Consumers will be able to invest in the new Peugeots later this month priced from £15,645. Peugeot also recently launched five new models in its Allure range.