New Peugeot named Car of the Year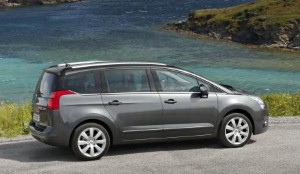 Posted by Sebastian Turkenburg

Peugeot has scooped a brace of accolades at the recent Diesel Car Magazine awards.

The new Peugeot 5008 vehicle has been named overall winner, taking the Car of the Year Award at the ceremony, which saw expert testers put more than 275 vehicles through their paces.

Additionally, the 5008 also took the accolade for best multipurpose vehicle, while Peugeot's 3008 was named best crossover.

The firm's RCZ was given the title of sports car of the year.

Editor of Diesel Car magazine Ian Robertson said he was pleased to announce the new Peugeot 5008 had won the top award.

He commented: "It truly is the right car for the right times, with competitive pricing, generous equipment levels and a good all-round driving experience, wrapped up in a package that seats seven; what more could a family buyer want from a car?"

Peugeot is celebrating its 200th anniversary this month and recently revealed its diesel vehicle sales were up 53.4 per cent in April.