New Renault buyers could get a safety-enhancing freebie when visiting their dealership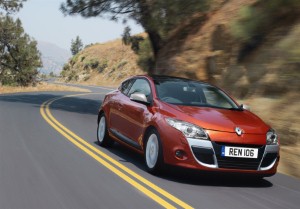 Posted by Craig Salter.

Motorists heading to a Renault garage in the near future could find they leave the dealership with a safety-enhancing device.

Drivers looking for a new Renault or browsing for parts and who choose to invest in two Michelin fuel-efficient tyres from their Renault dealer will be eligible to receive a free digital tyre pressure monitor, worth £15.

The car maker has teamed up with Michelin to help enhance driver safety as well as potentially reduce their CO2 emissions and cut costs.

Roger Loderick, product manager of service, wear and tear, tyres and oil at Renault UK, said: "Correct inflation pressures are an important factor in increasing the life of a vehicle's tyres as well as directly affecting the vehicle's safety and, critically, maximising braking effectiveness, particularly in the wet."

Underinflated tyres can also raise a vehicle's CO2 output and use more fuel, meaning higher costs for motorists.