New Renault Clio is firm's greenest production car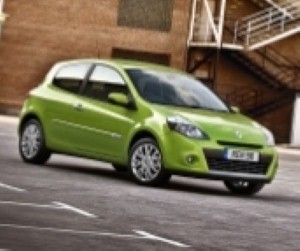 Posted by Louise Clark

Renault has announced the launch of its greenest ever production vehicle, the Clio dCi 86.

The new Renault Clio is to enter the market in four different three and five-door versions and boasts technological advancements that improve fuel economy while trimming carbon output.

Renault has said bodywork modifications and the new engine mean fuel economy has been improved by 19 per cent, while CO2 emissions have dropped by 17 per cent.

The model has a carbon footprint of 98 grams per kilometre and can achieve 76.3 miles per gallon of fuel.

Renault adds that it will not charge a premium for the green technology used in the vehicle, which is priced from £12,690.

The Clio dCi 86 marks the prelude to Renault's upcoming launch of Z.E. (Zero Emission) models, which it has planned for next year.

It recently launched the last of its six restyled Megane vehicles, the Coupe-Cabriolet.