New Renault GT and GT Line products announced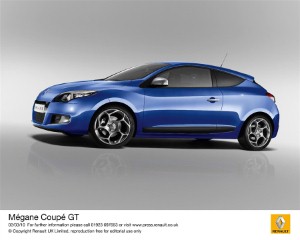 Posted by Sebastian Turkenburg

Vehicle manufacturer Renault has unveiled its latest vehicle additions, the Megane GT and GT Line.

Set to appeal to sporty new Renault fans, the GT model takes inspiration from the Renaultsport 250 and combines a specially-tuned chassis with sporty exterior and interior details.

The GT Line product is an option pack available on Megane Dynamique versions featuring a specific chassis.

First unveiled at the Geneva Motor Show in March, the GT model features specific dampers and adaptive front and rear springs, as well as the same rear bump stops as used on the Megane Renaultsport 250 to create a more balanced ride with the larger 18-inch wheels.

Recently, the car maker revealed its refreshed Megane vehicle line-up is now complete with the addition of the coupe-cabriolet, which will go on sale later this year.

Both the GT and GT Line products are set to go on sale in June.