New Renault Monaco GP Laguna Coupe details released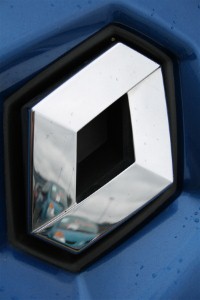 Posted by Craig Salter

Renault fans may be excited to read the manufacturer is launching a Monaco GP limited edition version of its Laguna Coupe.

Drivers who enjoy performance vehicles need look no further than the new Renault, which boasts "arresting looks" and offers a range of luxury features.

The model has a pearlescent white finish offset by a black roof, 18-inch alloy wheels and matching folding door mirrors.

Inside, the car is fitted with Monaco GP leather upholstery and features that include a BOSE sound system, Bluetooth connectivity, heated front seats, a satellite navigation system and multi-functional TunePoint for portable music players.

Renault states that the model, which is priced at £24,995, would save drivers £5,200 compared with the Coupe GT trim level with individual options added.

The firm also recently revealed the finalised design of its Fluence Z.E. model, which is also finished in white.