New Renault sales 'help increase firm's revenue by 28%'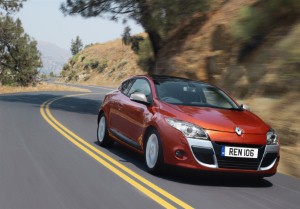 Posted by Louise Clark

Vehicle manufacturer Renault has announced positive financial results for the first quarter of 2010.

European motorists opting for a new Renault helped the firm continue its strong momentum, with sales of passenger cars and light commercial vehicles increasing by more than 37 per cent in a market that was up by almost ten per cent.

Strong sales results outpacing markets in each international region meant the firm achieved a rise in group revenues of 28 per cent, in comparison with the first quarter of 2009.

The Renault brand was shown to have come third in Europe's popularity stakes and gained 2.2 per cent of the market share, bringing its total ownership to 10.8 per cent.

Despite the positive figures, the firm said it expects trading conditions to remain difficult further into 2010.

But it added: "The group is on track to meet its objectives for 2010: to generate positive free cash flow and increase market share."

The company could extend its revenues further if its latest new Renault - the Laguna Coupe Monaco GP limited edition - strikes a chord with buyers.