New Seat Alhambra unveiled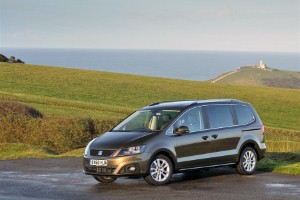 The latest people carrier from Seat has been unveiled, giving people a taste of Spanish style to brighten up the darker winter months.

The new Alhambra is the largest car to join the Seat family, measuring more than 4.8 metres from front to back.

Design features include the trademark 'Arrow Design' nose, helping the people carrier to fit well with the rest of the Seat model range.

Changes to seat-design in the model mean that it is easy for drivers to stow away the chairs in order to create more space.

Seat UK product manager James Buckell said: "I'm extremely proud of the new Alhambra as I believe it shows that family-sized seven seaters can be both good to look at and great to drive."

He added that the company is keen to add value to the MPV and has done so by including a range of technological solutions.

Last month, Seat confirmed a new badge for its most efficient cars, which feature the company's Ecomotive technology.