Production Begins for new SEAT Ibiza and SEAT Arona Models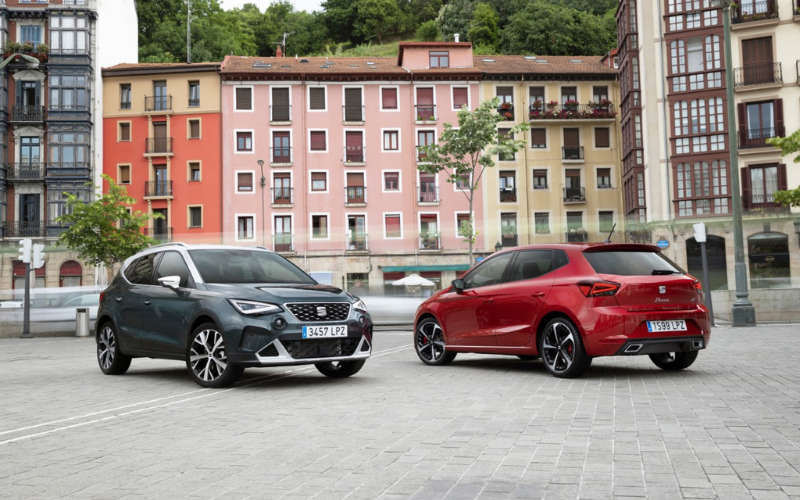 Two of SEAT's most loved models have been given a number of exciting updates - we've been told to expect a refreshed exterior and a transformed interior in both.
Production of the new Ibiza and Arona models is already underway at the manufacturer's site in Barcelona, therefore it won't be too long before we see these models on the road.
At over 6 million sales, since its introduction in 1984, the SEAT Ibiza is one of the brand's most successful vehicles.
Although the Arona hasn't been around as long; coming to market in 2017, it too has been a great success for the manufacturer, with around 400,000 sales so far.
The new SEAT Ibiza features 100% LED headlights as standard, and its name will be embossed in handwriting-style on the rear.
Alongside the main model upgrades, the SEAT Arona has been given a new trim entirely – the Xperience trim is a more rugged, urban SUV, which will sport fresh new bumpers and fog lights.
The refreshed interior of both models has been described as a revolution, with greater connectivity, functionality, and quality materials and being brought to each.
Both vehicles feature brand-new softly finished dashboards with a large 9.2-inch, floating central infotainment system. Ergonomics have been considered too – the infotainment systems are placed higher than in previous models, plus a comfortable Nappa leather multifunction steering wheel provides a much more relaxing drive.
Both vehicles have in-car and out-car connectivity, which includes Android Auto and Apple CarPlay, as well as SEAT CONNECT. Plus, drivers and passengers can activate the infotainment system using the phrase 'Hola Hola'.
The new Ibiza and Arona incorporate a suite of new Driver Assistance Systems including Driver Travel Assist, which combines Adaptive Cruise Control and Lane Assist over the entire speed range. The vehicles are also equipped with the latest safety tech, including Side Assist, Traffic Sign Recognition, and High Beam Assist.
The new models are available in a range of powertrains (including petrol and compressed natural gas); the new Ibiza between 80PS and 150PS, and the new Arona between 90PS and 150PS. These engines are linked to either manual or DSG dual-clutch transmissions.
Keep an eye on our Newsroom for further updates or contact your local SEAT dealer for more.
In the meantime, why not browse the current SEAT range?