New SKODA crossover to be named Kodiaq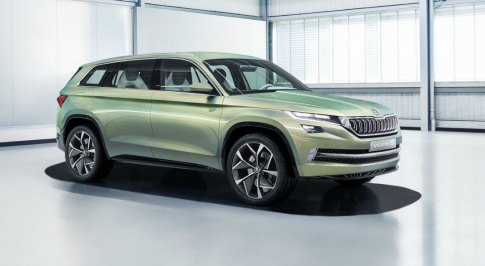 SKODA has confirmed rumours that its latest crossover, to be released this year, will be dubbed the Kodiaq.
Just one letter away from being named after a breed of grizzly bear, does the name give away SKODA's intentions for the SUV? Well, it's certainly large enough, at 4.7 metres long, and comfortably fitting 7 seats in its roomy cabin. The front bumper is appropriately aggressive, too, with a wide grille and staunch, powerful road presence.
When questioned as to why their name is spelled differently to the name of the Kodiak bear, SKODA commented 'The Alutiiq, the natives, call the bear Taq uka 'aq – the letter Q at the end is a characteristic of animal names. SKODA 's use of the letter Q creates a distinctive name for a very distinctive new SKODA.'
The small town of Kodiak, Alaska, was so overwhelmed with joy at having SKODA's SUV named after their home that they renamed their town for one whole day. The name was amended for a 24 hour period, with a sticker changing the 'K' to a 'Q' slapped onto every billboard, signpost and building in town.
Expect to see the Kodiaq roaring (sorry) into showrooms in early 2017.