New Vauxhall Ampera gets electric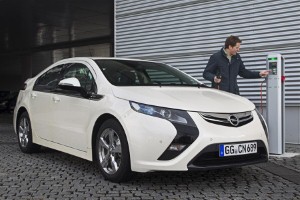 Posted by Sebastian Turkenburg

An electric version of the Vauxhall Ampera is set for production in Europe next year, the manufacturer has stated.

The new Vauxhall, which runs on electricity, recently rolled off the production line in the US, with similar models set to built and used by European engineers for design testing.

"We're right on target for producing the Ampera for European markets later next year," said Andrew Farah, vehicle chief engineer for Ampera.

He added that there is still work to be done but the team feels very accomplished with the headway it has made on the new Vauxhall so far.

The extended-range electric vehicle can run for 40 miles before its engine generator is needed to sustain battery charge, extending the range to 300 miles.

Set to enter UK showrooms in 2012, the model can be charged by fitting its plug into a standard household socket.

The EU recently said it is working on safety standards for electric car chargers that should be ready by next year.