Peugeot 3008 Crossover 'is viable alternative to expensive 4x4s'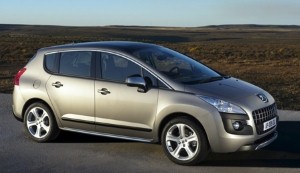 Drivers in search of a model that can be driven in poor conditions but does not break the bank could consider the Peugeot 3008 Crossover.

According to the manufacturer, the car is fitted with its innovative Grip Control technology, which uses an intelligent traction control system to make driving in snow, mud or wet grass much easier.

The system works in conjunction with the 3008's Electronic Stability Programme to maintain the best traction possible on all four wheels.

Its five models are Standard, Snow, All-terrain, Sand and ESP off, the latter of which disconnects ESP and Grip Control under 31mph.

Peugeot states: "Grip Control gives the Peugeot 3008 Crossover a great all-round ability in snow, mud and sand, as well as providing excellent towing and carrying capabilities for outdoor activities in better weather, making it a genuine car for all seasons."

It also benefits from a lighter build and lower emissions than 4x4 equivalents, the manufacturer notes.

The Peugeot 3008 Crossover HDi 112 includes a six-speed manual transmission and can accelerate from 0 to 62mph in 13.6 seconds.

It won What Car? of the Year 2010.