Seat Ibiza Ecomotive 'ideal for fleet use'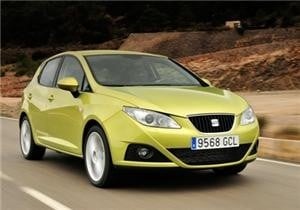 Fleet managers should note that the Seat Ibiza Ecomotive boasts the lowest level of company car tax currently available.

Following chancellor George Osborne's Budget last week, the base benefit in kind (BIK) threshold will be lowered to cover models with emissions of 94g/km or lower by April 2013.

The announcement means that the Seat Ibiza Ecomotive will benefit from the lowest diesel BIK rate of 13 per cent, since it can have emissions as low as 92g/km.

Available in sporty SC, practical five-door and spacious ST estate bodystyles, the model can also achieve fuel economy as high as 80mpg - a fact that could make the range even more appealing to fleet managers.

"The cars are not only exempt from UK road tax but, as a result of changes announced at the start of this year, are also eligible for free entry to London's revised congestion charge zone," Seat added.

Meanwhile, the Seat Alhambra was recently named Best Large Multi-Purpose Vehicle at the CarBuyer Awards.