Seat Ibiza named Most Rated car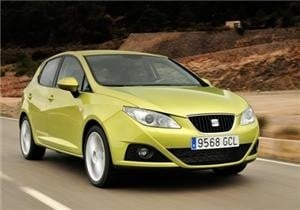 The Seat Ibiza is the highest rated model on the Honest John website, it has been confirmed.

According to users of the industry website, the latest Ibiza ST is a stylish and dynamic addition to the Spanish manufacturer's line-up.

It has been named Most Rated car in the inaugural Honest John awards, emphasising how popular it is among motorists of all ages and tastes.

Dan Harrison, editor of Honest John, said the title is among the websites most important awards because "it comes from real owners".

"It may have been on sale for less than a year, but the Seat Ibiza ST is already a favourite among our users, who rate its value for money, practicality and impressive load area," Mr Harrison stated.

Seat Ibiza product manager Simon Bradley said the win was "great news" for the manufacturer.

Earlier this month, the Seat Alhambra was named Best MPV by both Fleet World and Diesel Car, further contributing to the company's trophy cabinet.