Seat unveils new Alhambra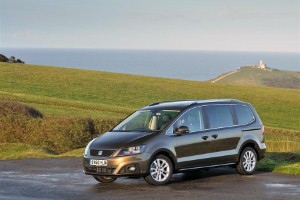 The new four-wheel drive Seat Alhambra is making its first public appearance at the Geneva Motor Show, which begins this week.

Based on the original Alhambra, which has already won What Car? MPV of the Year, the new model boasts a 140PS 2.0 TDi powerplant and six-speed manual transmission, offering new possibilities for business, leisure and family travel.

The car is expected to reach European showrooms in the summer, sporting improved traction and passenger safety.

A control unit analyses driving conditions and diverts a differing proportion of driving force to the car's rear wheels accordingly.

"Thanks to the sophisticated design of its carefully tuned chassis, the Seat Alhambra stays true to the spirit of the brand by delivering a surprising level of sporty driving fun - something not usually associated with multi-purpose vehicles," the company commented.

Seat will celebrate its 61st year as a vehicle manufacturer on May 9th this year.