Study Finds Drivers of Electrified Vehicles Are Less Stressed Behind the Wheel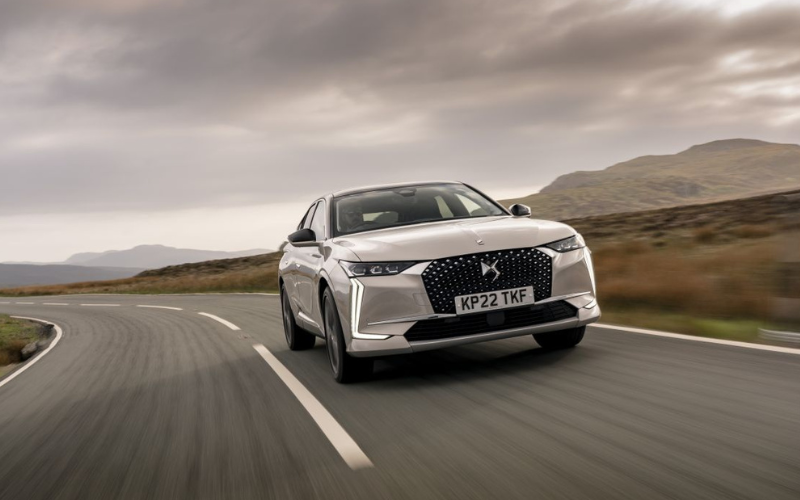 Research conducted by DS Automobiles has revealed that drivers of electric and hybrid vehicles are less stressed behind the wheel than drivers of petrol or diesel vehicles.
The survey of 2,000 UK drivers found that 78% had experienced some form of stress whilst driving, however, 38% of electric and hybrid vehicle owners said that their current car makes them feel less stressed than their previous, traditionally powered vehicle.
31% of those who experience stress behind the wheel feel that it negatively affects their driving ability – making them more prone to impulsive decisions and less likely to pay attention to potential hazards.
The importance of having a relaxing driving experience therefore cannot be overstated – with 20% of drivers saying that features which have been designed to reduce stress are something that they actively look out for when choosing a new car.
41% of respondents stated that a 'quiet and refined drive' was one of the most effective features to help reduce stress. The DS E-TENSE technology for electrified vehicles across the model range provides just that, with the ability to run on near-silent power, helping to deliver a calm driving experience.
Additional factors listed to reduce stress were 'a comfortable interior' (52%) and 'a smooth ride' (34%). All DS models feature refined materials including Alcantara, forged carbon and wood. Luxury components such as massage seats help to create a truly calm and sophisticated environment.
DS models also benefit from a range of innovative technological features to create a stress-free driving experience, including DS ACTIVE SCAN SUSPENSION – a segment-first innovation that scans the road ahead to monitor movement. With each wheel being controlled independently, a smooth ride is guaranteed.
The all-electric DS 3 CROSSBACK E-TENSE has a range of up to 212 miles from a single charge (WLTP). DS also offers a number of hybrid models, with the plug-in hybrid DS 4, DS 7 CROSSBACK and DS 9 – each of which is capable of up to 30 miles of all-electric driving. From 2024, every new DS model will be 100% electric.
Jules Tilstone, Managing Director of DS Automobiles UK, said: "At times, driving can be as stressful as it is enjoyable, but one of the many benefits of switching to electric is that it can help drivers feel more relaxed behind the wheel. Since 2019, DS has offered an electrified version of every model in our line-up, and from 2024 will only launch fully electric vehicles. Combined with French luxury savoir-faire and innovative technology, DS offers drivers a memorable, stress-free driving experience."
The study also concluded that it's not just driving a car that's a source of stress – 51% of respondents said that they found the experience of buying and owning a car stressful at times. At Bristol Street Motors, we've created a simple, hassle-free way to buy your next car online, with Click2Drive.
Follow the links below to learn more.