TfL trials new Nissan Leaf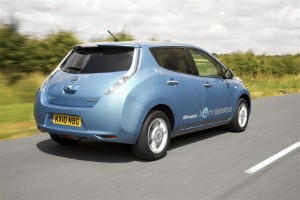 Staff at Transport for London (TfL) are trialling the new all-electric Nissan Leaf.

London Mayor Boris Johnson accepted the keys to one of the zero-emission cars on behalf of TfL, which will test the revolutionary five-seater for a month.

The Nissan Leaf was recently named 2011 European Car of the Year and is the first electric vehicle to win the title.

Advanced technology makes the model significantly cheaper to run than standard compact family hatchbacks, while owners can also take advantage of tax breaks, exemptions and incentives designed to encourage electric vehicle uptake.

Commenting on the importance of zero-emission transport, Mr Johnson stated: " Zero-emission electric cars are perfect for city driving, not only delivering cheaper day-to-day running costs for their owners, but also helping to bear down on pollution levels."

The mayor hopes to have 100,000 electric vehicles on UK roads "as soon as possible".

Delivery of the Nissan Leaf began last month.